The Los Angeles Post Production Group (LAPPG) have open up ticket sales to their upcoming inaugural LA Post Fest, where the winners of the competition will have their entries screened in front of some of the industry's top post professionals, and even you if you buy your tickets now!


Tickets to LA Post Fest are only about $12 per, and will get you into the screening that starts at 2:00pm (doors open at 1:00pm) on Saturday, May 14th at the Aero Theater in Santa Monica. From LAPPG:
1st Annual L.A. Post Fest
Join us as we celebrate the role of post production in filmmaking and honor the winners of this year's inaugural editing challenge:
See a compelling film told by the creative visions and perspectives of different editors
Be where the industry is; meet the winners and network with other professionals including our esteemed judging panel (subject to availability)
Learn about some of the latest products and news fresh off the floor of NAB from companies like Blackmagic Design and G-Technology
Explore how storytelling is impacted by post production
Have a chance to win some valuable prizes…

This is the first festival to shine a spotlight solely on Post Production and the amazing work that is done after the lights and cameras are wrapped. We are looking forward to seeing you there!
Schedule for the afternoon, May 14, 2016:
Doors Open at 1:00pm
Screening and Awards at 2:00pm
Networking Reception at 3:30pm

The Los Angeles Post Production Group (LAPPG), founders of L.A. Post Fest, invite you for a special afternoon of screenings, awards and networking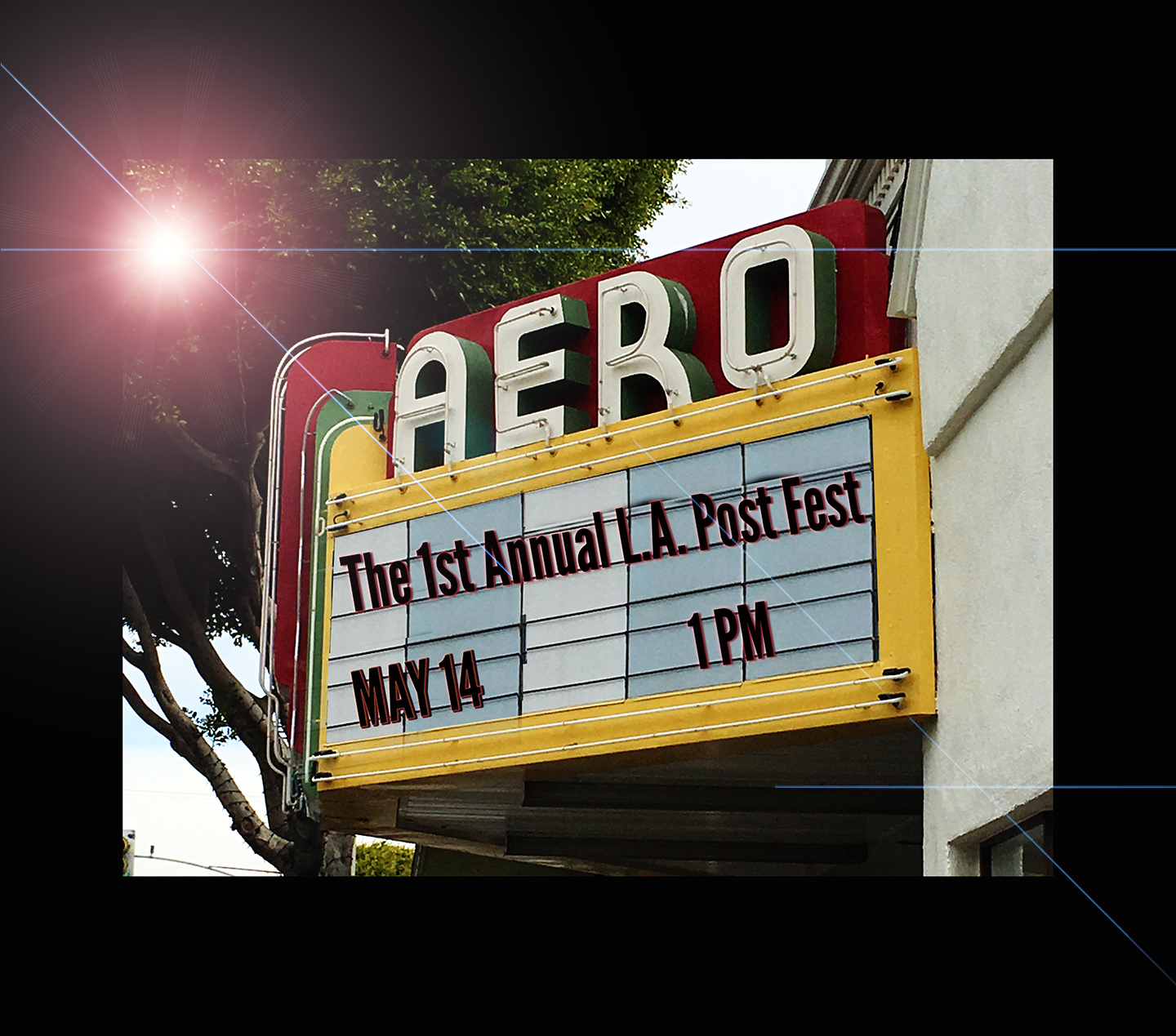 at American Cinematheque's historic Aero Theater on Saturday, May 14th, 2016.
We look forward to presenting the work of some very talented filmmakers with the community and exploring the creativity and vision that occurs when different filmmakers are challenged with the same assets.
These winning films will be receiving awards and prize packages totaling close to $30,000 thanks to our very generous prize sponsors listed here:
48 Windows, Adobe Creative Cloud, Boris FX, Cinetic Studios, Digieffects,Digital Rebellion, HitFilm, Imagine Products, Imagineer Systems, iZotope,NewBlueFX, Padcaster, PremiumBeat, Pro Sound Effects, RocketStock, Sony Creative Software
It was an honor in this first year to have such a distinguished panel of judges joining us to choose these winning films.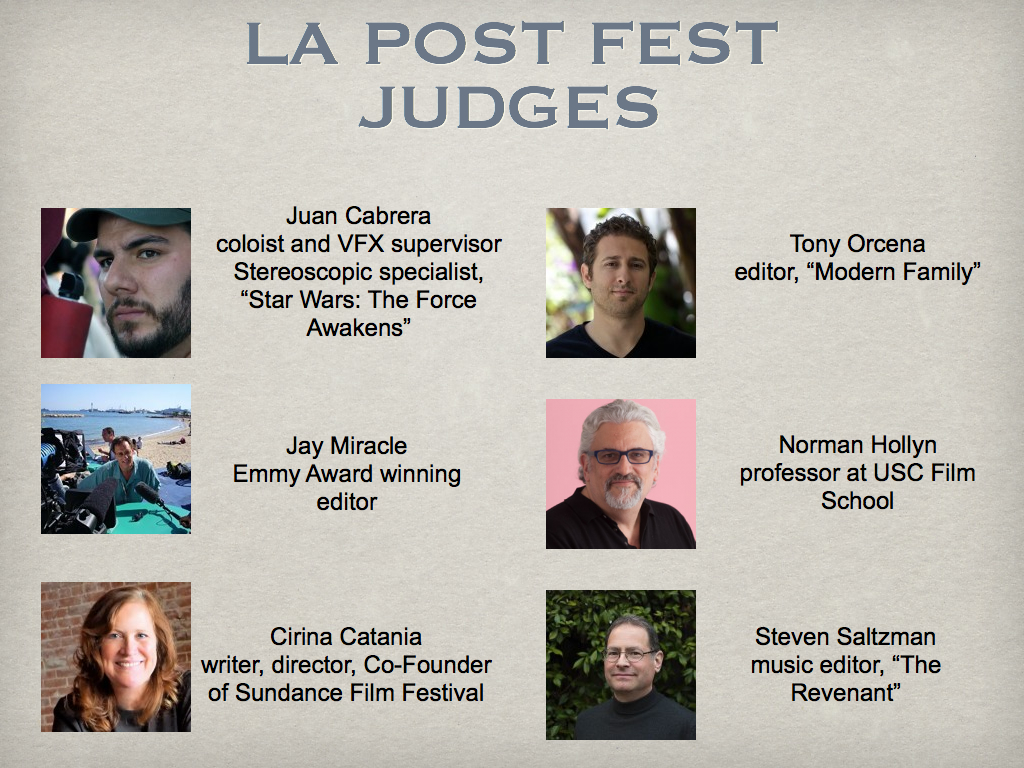 To buy your ticket now visit www.Eventbrite.com/e/LA-Post-Fest-Tickets
For more information on LA Post Fest as a whole, be sure to also visit LAPostFest.org