Tomorrow's Los Angeles Post Production Group meeting brings Bradley Stonesifer, cinematographer of the cardboard short 'Me+Her' and Yoram Tal, Online Editor/Colorist. Stonesifer will talk about his use of Blackmagic Cameras during the shoot, while Tal will discuss freelancing in today's market.
The meeting will be held in the same place and time as usual, tomorrow September 10th at 7pm in the Sports Complex Community Room (2nd floor) of the Crossroads School For Arts & Sciences at 1634 18th Street, Santa Monica, CA 90404. $5 at the door gets you a giveaway ticket, though you can purcahse more. Which is deffinitely recomended, not only to increase your chacnes of winning one of LAPPG's always awesome prizes, but to support this great group for all their hard work.
For more info, see below or go to LAPPG.com, and be sure to register at www.Eventbrite.com
Blackmagic Design Presents: Cinematographer Bradley Stonesifer Discussing The Sundance Short Film
"Me + Her"& Online Editor/Colorist Tal Discusses Workflow & The Marketplace for Freelancers
on
Wednesday, September 10th, 2014 @ 7pm
CINEMATOGRAPHER BRADLEY STONESIFER DISCUSSING "ME + HER"
We are lucky enough to have cinematographer Bradley Stonesifer join us this month as he discusses his work on "Me + Her," a live action short film by Island Creek Pictures, which was accepted into Sundance's Short Film program in 2014. "Me + Her" is set in a fantasy world in the city of Cardboard where the main character, Jack Cardboard, goes on a journey to mend a broken heart. Bradley worked alongside Director Joseph Oxford to create an amazing world where all of the main characters and sets were built out of standard cardboard boxes on a one fifth scale. Bradley will discuss how the team devised and brought such a unique idea to life, how they met the demands of such an unusual workflow, the technology used, including affordable, easy to use and high quality Blackmagic Design cameras, as well as tips for submitting and getting accepted into Sundance.
TAL DISCUSSES FREELANCING & HIS WORKFLOWS AS A SUCCESSFUL ONLINE EDITOR/COLORIST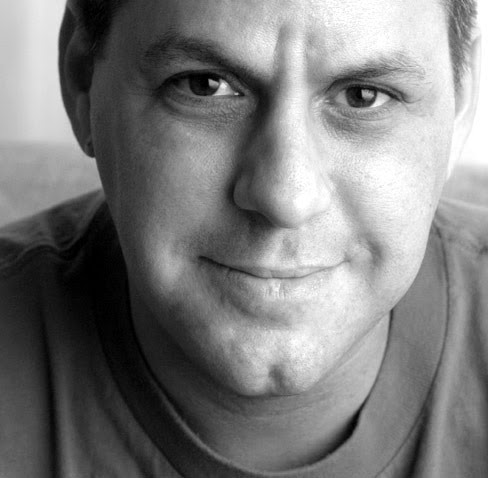 Fresh off the latest seasons of "Wipeout" on ABC and "Running Wild with Bear Grylls" on NBC, Online Editor/Colorist Tal will discuss his workflow and the current marketplace for freelancers in LA. From big facilities of the past to the online coloring suites of today, Tal will speak about calibration importance and telecommuting.
Tal is a longtime member of the LAPPG and a 20+ year veteran of the online editing world from Israel to LA. After working at The Post Group and Chainsaw on shows like "Behind the Music" and "The Oscars"  he moved to the freelance world and has worked on different projects from movies like "Syriana" with George Clooney to TV shows like "Dancing With the Stars" to name just a few.
As always there will be plenty of time to network, enjoy some coffee and participate in our great giveaway! $5.00 kindly requested at the door will include 1 giveaway ticket.
*** Blackmagic Design has generously donated a full install of their powerful DaVinci Resolve Software (value: $995) for our giveaway!!*** 
REGISTER HERE
Location:
@Sports Complex –  Community Room (2nd floor)
1634 18th Street
Santa Monica, CA 90404
***Parking lot is on the north side of the Sports Center, at the end of 18th Street; available on a first-come, first-served basis.
(Please do not use Google Maps as it will take you to the wrong location. Click here for the link on MapQuest.)